MINISO Inertial Crash Cars 8 Assorted Designs
MINISO Inertial Crash Cars offer an exhilarating and entertaining experience for both kids and adults alike. These crash cars are designed to provide endless fun and excitement as they zoom around, crash into each other, and rebound with incredible force.
This set includes eight assorted designs, each with its unique personality and color scheme, ensuring that every race and collision is a visually captivating experience. From sleek sports cars to rugged monster trucks, the assortment offers a wide range of vehicles that cater to various tastes and preferences.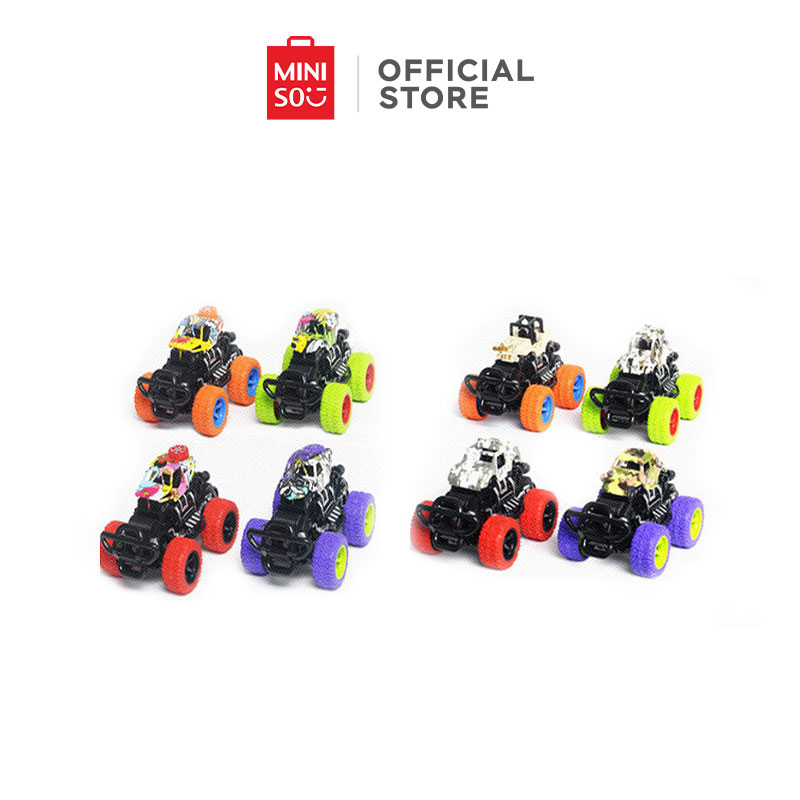 Pull back crash cars, cars will transform after hitting objects.