MINISO Starlight Series Sun Umbrella Dark Blue

Introducing the MINISO Starlight Series Sun Umbrella in Dark Blue, a stunning accessory that combines functionality and style to elevate your sun protection game. This umbrella is designed to make a statement with its enchanting dark blue color and mesmerizing starlight pattern.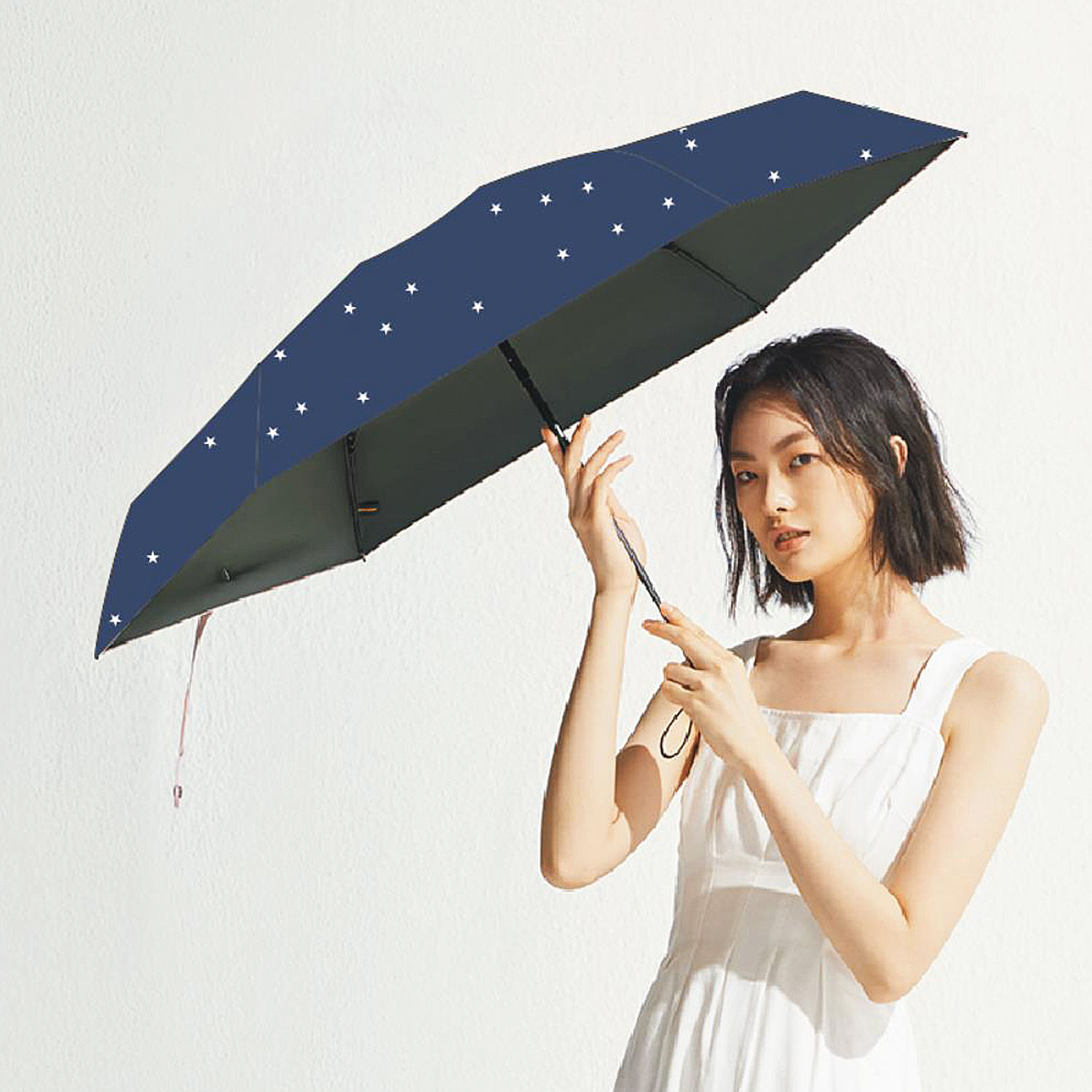 The Starlight Series Sun Umbrella is crafted with precision and attention to detail. Its robust frame ensures durability while remaining lightweight and easy to carry. The dark blue canopy is made from a high-quality, water-resistant fabric that effectively shields you from harmful UV rays, keeping you cool and protected even on the sunniest days.